An Actor's Life For Me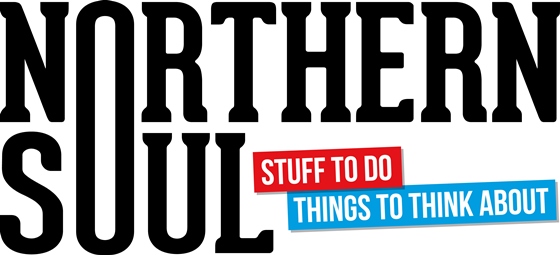 An actor's life is not an easy one. Everyone knows that. The notoriously euphemistic 'resting actor' jibe often bandied about with abandon. The endless rejections. The lack of money. The bloody day job. But within the abyss that is the acting world is a force for inspiration and much needed motivation – The Actors' Guild of Great Britain (TAG).
Founded in December 2010, TAG (which is not-for-profit) has swiftly become the largest membership organisation for actors in the UK, providing on-going professional development for more than 3,500 members. The guild takes great pride in putting 'the actor at the very centre.' A force for good indeed.
Nowhere has TAG had a greater impact than in Manchester and the North of England, offering workshops in the city centre since the summer of 2012. Such is TAG's reputation within the industry that high profile guests frequently work with its members.
Chris Honer, the artistic director of Manchester's Library Theatre, who has led workshops for the guild, reflected: "TAG is clearly providing an excellent service in continuing professional development for actors, and filling a much needed gap after the demise of Actors Centre North."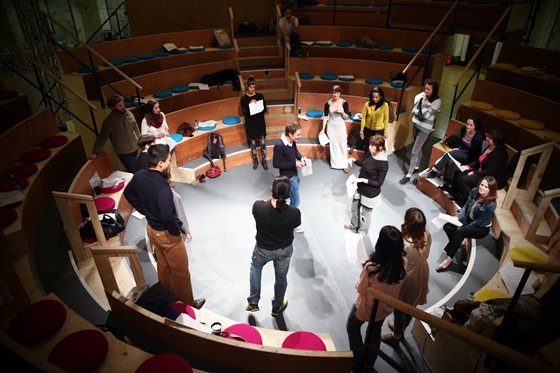 The closure hit the acting community in Manchester hard, leaving few options other than the inevitable trip to the capital for anything nearing artistic opportunity or stimulation. And let's face it, actors are a restless bunch.
Honer added: "Work is rarely continuous for actors and the range of workshops enables them to keep sharpening their skills in periods between contracts."
It seems that TAG has succeeded with its 'Up North' offering, and has done so where others were less fortunate. Benjamin Warren, founder of TAG commented: "Sadly there was not an organisation that offered quality workshops, with the people actors really wanted to work with, at a price that meant actors could benefit even when they were out of work."
Dealing with headstrong and often cash-strapped actors, combined with the integrity and cost effectiveness of the program and the high profile of workshop leaders, has given TAG an edge.
Benjamin added: "Founding members also wanted something that was totally actor-led, from top to bottom and side to side."
The key to TAG's continued growth is the fact that actors lead from the front, providing peer to peer support in everything they do.
Many actors assume that if you're not based in the big smoke, you're doomed. However, with MediaCityUK, The Lowry, The Royal Exchange and Coronation Street, Manchester is a creative hub to be reckoned with, to such an extent that since 2009 the city has been twinned with Los Angeles. The myth of doom is hereby dispelled. TAG is quite rightly present in The Capital of the North.
The guild is proud to have hit Manchester with enthusiasm, numerous workshops having taken place with pre-eminent directors, actors and industry professionals.
Ross Grant, TAG member, actor and founder of www.ActOnThis.tv, spoke succinctly about his experience."It's as simple as this – the Actors' Guild gives actors in Manchester face-to-face access to the industry professionals that matter. What can be more valuable than that?"
Fulfilling this need and catering for the demands of this energetic community in northern England and beyond, undoubtedly justifies the guild's popularity and impressive membership figures. The organisation has made such headway that their annual bursary is now supported directly by Dame Judi Dench. Timothy West has described the guild as "an essential resource for our profession".
Actor Edwina Lea sums up her experience of TAG. "The Actors' Guild has been wonderful. It has provided me with on-going training and has given me the opportunity to meet directors and casting directors. With the guild now holding workshops in Manchester it has made it affordable and accessible and I have met many fantastic northern-based actors."
By nature, actors are a social bunch. Edwina rightly highlights another great aspect of TAG – its ability to bring like-minded, professional actors together regularly. In many ways, the community element of the guild helps those striving for success to stay sane; maintenance of body and mind is a huge challenge faced by out of work thespians every day.
One of the greatest gifts TAG has bestowed upon actors is this ability for members to come together on a regular basis, in a professional yet relaxed environment. Here they can develop their skills in, and knowledge of, an often times hurdle-ridden industry. Most actors frequently allude to the fact that they feel like very little fish in very choppy waters.
This community element of the guild is further exemplified by TAG's online presence which gives members access to a forum, articles, workshop information, as well as a huge array of industry discounts – further proof of the high regard in which the guild is held by all.
As TAG grows from strength to strength, an entire community hopes that this force for good continues to impact on actors' lives in a positive way. Focusing on quality in everything it does, TAG seeks to enhance and improve the working lives and prospects of its members. Let's hope this continues for years to come.
By Andrew Urquhart  
Main image: © 2013 Misha von Bennigsen