The Actors' Guild Hub at Spotlight
In February 2013 TAG opened it's workshop Hub at Spotlight which povides workshop space both in the daytime, evening and weekend, throughout the year.
The combination of workshops with key industry professionals, strict membership criteria and a low membership fee has meant we have grown considerably over the last three years – we are now the largest membership organisation offering continuing professional development for actors in the UK.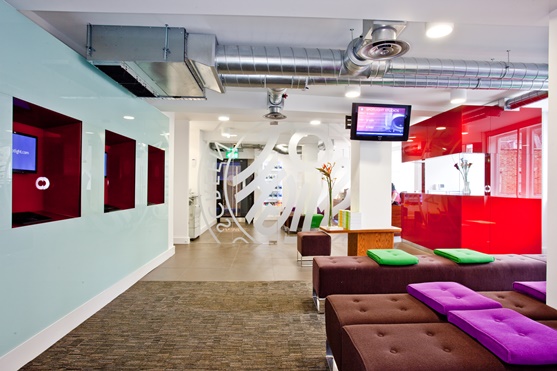 Our members dictate the workshop program which has created a real sense of ownership and community.  Such is the range of classes requested we use a variety of spaces around the UK. The Actors' Guild is not a building – like the actor we are nomadic, which provides us with a real freedom when programing and means a member can be at a recording studio one day and and a riding school the next.
To compliment this we have also created a Hub for many of our workshops and classes in the heart of London's West End, to provide a focal point and meeting place for actors throughout the week in a building at the very centre of the UK casting scene.

We are delighted to welcome The Actors' Guild into Leicester Place. As a by-product of hosting their workshops and seminars, we look forward to working closely with the Guild and its members so as to help deliver excellent Casting Services for all Actors, maximising their chances of finding work . We look forward to seeing TAG grow in the industry and I am thrilled that Spotlight can play a role in this evolution. Ben Seale, Managing Partner at Spotlight
Spotlight has been at the very heart of the industry since it was founded 85 years ago. We are young in comparison, but it is testament to Spotlight's ability to forecast where the industry is going and their commitment to the profession that they engaged with our ideas and committed to the community in this way.
We are really excited about the opportunities the hub creates and very much look forward to working with Spotlight on an ongoing basis.